DEADRKGK
REST IN PEACE
DEAD - 24 - CALIFORNIA BAY AREA, USA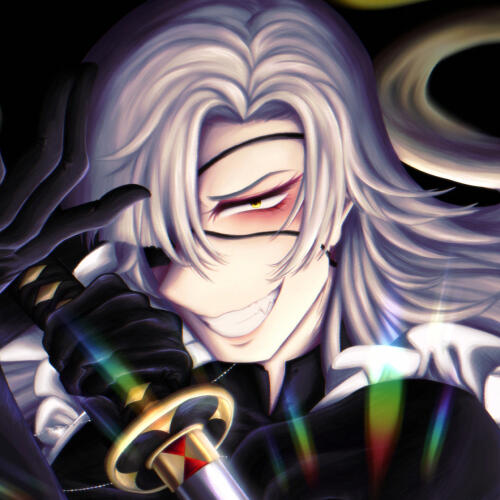 ABOUT ME
Nov. 15th - Scorpio - Freelance artist - Chronically ill & disabledSome things I like:
- My OCs
- iDOLM@STER (OG, Cinderella Girls, Million Live)
- Rhythm games (BEMANI, IIDX, WACCA, Groove Coaster, Taiko no Tatsujin, etc.)
- HARDCORE TANO*C
- A whole lot of music in a whole lot of genres! Prog, classic rock, new wave, the hardcore genre umbrella etc... I have lists of my favorite artists & albums on my Discogs!
- Collecting figures & vinyl records
- Hololive/Holostars & VTubers in general (Vesper Noir📗, Magni Dezmond🧤, Kson🍕🖕, Houshou Marine🏴☠️️, Usada Pekora👯, Takanashi Kiara🐔, Hakos Baelz🎲, Haachama❤️🔥, Hyakumantenbara Salome💯🦂, Ironmouse😈, etc.)
- Writing, for my OCs as of now
- Cooking & baking
& a lot more!Former/Passive interests:
- Hypmic (Matenrou)
- Trigun
- JoJo's Bizarre Adventure + my AU
- Lolita fashion/J-fashion in generalI keep profiles, bios, and all art of my OCs on my toyhou.se page! Valentine is my favorite son & is considered my "mascot" for most things.I like tabling at convention Artist Alleys! I currently go around the Bay Area, but am looking to expand to SoCal and other parts of the US (like Boston/Massachusetts, where I'm originally from) eventually.
---
FAQ
- I use Clip Studio Paint PRO and an Intuos Pen Small (CTL480) tablet for art.- About my username DEADRKGK— RKGK is an abbreviation for "rakugaki" (楽描き). In Japanese, it translates to doodle or sketch, with its usage usually indicating it was made for personal enjoyment.- I no longer do personal commissions. Please contact me about commissions only for commercial usage!- I do not give out sources/manufacturers or processes for my merchandise.
---
My art is never to be sold or minted as non-fungible tokens (NFTs) or put on "blockchain" by clients or others even with a commercial license.
My artwork is never to be sold or minted as non-fungible tokens (NFTs) or put on "blockchain". All NFTs containing my artwork or intellectual property (IE original characters) were not made by me and are illegally minted. I do not support the business of NFTs, cryptocurrency, or blockchain.My art is never to be used to train, validate, or test a neural network (AI).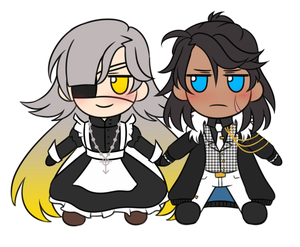 UPCOMING CONVENTIONS:
All conventions are tentative due to pandemic status & my own health. My website will be updated accordingly.
I unfortunately will not be able to vend at any conventions in 2022. See you next year!
| past conventions | year/season | location |
| --- | --- | --- |
| ANIME DESTINY | Fall 2019 | UC Berkeley, CA |
| ANIME : ROSEVILLE (with LemonyLulu) | Summer 2019 | Roseville, CA |
| FANIME Silver Island Night Market - 18+ | Summer 2019 | San Jose, CA |
| Mini Art Mart (SF Cherry Blossom Festival) | Spring 2019 | San Francisco, CA |
| SACANIME SUMMER | Summer 2018 | Sacramento, CA |
CURRENT AND PREVIOUS PROJECTS:
-Moderator, curator, designer/editor, and artist for multiple fandom-based events such as DJDWeek and DJD Secret Santa (2016-2018)
-Artist for the THEROS Fanzine (2017)
-Artist for the international JOJOxDERESUTE Collaboration (2018)
-Host, curator, designer/editor, artist, and distributor of the Love Transition Charity Zine (2019)
-Artist for the BEMANI Fanzine (2020)
-Host, artist, and distributor for a Sticker Donation Drive (2020)
-Host, artist, and distributor for a Pride Print Donation Drive (2022)
CONTACT ME
I also have a business Discord account you can contact me on: DEADRKGK#4921