---
DEADRKGK
REST IN PEACE
DEAD - 24 - CALIFORNIA BAY AREA, USA
---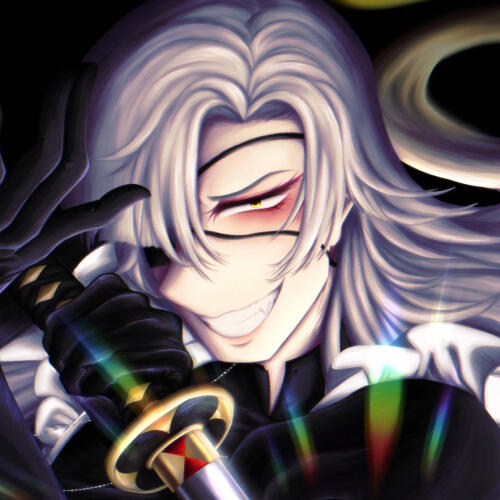 ABOUT MENov. 15th - Scorpio - Freelance artist - Chronically ill & disabled
I use Clip Studio Paint PRO and an Intuos Pen Small (CTL480) tablet for art.
About my username DEADRKGK— RKGK is an abbreviation for "rakugaki" (落書き). In Japanese, it translates to doodle or sketch, with its usage usually indicating it was made for personal enjoyment.I no longer do personal commissions. Please contact me about commissions only for commercial usage!Some things I like:
-My OCs
-iDOLM@STER (OG, Cinderella Girls, Million Live)
-Rhythm games (BEMANI, IIDX, WACCA, Groove Coaster, Taiko no Tatsujin, etc.)
-HARDCORE TANO*C
-A whole lot of music in a whole lot of genres! Prog, classic rock, new wave, the hardcore genre umbrella etc... I have lists of my favorite artists & albums on my Discogs!
-Collecting figures & vinyl records
-Hololive/Holostars & VTubers in general (Vesper Noir📗, Magni Dezmond🧤, Kson🍕🖕, Houshou Marine🏴☠️️, Usada Pekora👯, Takanashi Kiara🐔, Hakos Baelz🎲, Haachama❤️🔥, Hyakumantenbara Salome💯🦂, Ironmouse😈, etc.)
-Writing, for my OCs as of now
-Cooking & baking
& a lot more!Former/Passive interests:
-Hypmic (Matenrou)
-Trigun
-JoJo's Bizarre Adventure + my AU
-Lolita fashion/J-fashion in generalI keep profiles, bios, and all art of my OCs on my toyhou.se page! Valentine is my favorite son & is considered my "mascot" for most things.I like tabling at convention Artist Alleys! I currently go around the Bay Area, but am looking to expand to SoCal and other parts of the US (like Boston/Massachusetts, where I'm originally from) eventually.
My art is never to be sold or minted as non-fungible tokens (NFTs) or put on "blockchain" by clients or others even with a commercial license.
My artwork is never to be sold or minted as non-fungible tokens (NFTs) or put on "blockchain". All NFTs containing my artwork or intellectual property (IE original characters) were not made by me and are illegally minted. I do not support the business of NFTs, cryptocurrency, or blockchain.My art is never to be used to train, validate, or test a neural network (AI).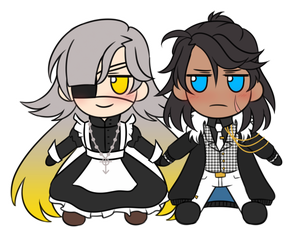 UPCOMING CONVENTIONS:
All conventions are tentative due to pandemic status & my own health. My website will be updated accordingly.
I unfortunately will not be able to vend at any conventions in 2022. See you next year!
| past conventions | year/season | location |
| --- | --- | --- |
| ANIME DESTINY | Fall 2019 | UC Berkeley, CA |
| ANIME : ROSEVILLE (with LemonyLulu) | Summer 2019 | Roseville, CA |
| FANIME Silver Island Night Market - 18+ | Summer 2019 | San Jose, CA |
| Mini Art Mart (SF Cherry Blossom Festival) | Spring 2019 | San Francisco, CA |
| SACANIME SUMMER | Summer 2018 | Sacramento, CA |
---
CURRENT AND PREVIOUS PROJECTS:
-Moderator, curator, designer/editor, and artist for multiple fandom-based events such as DJDWeek and DJD Secret Santa (2016-2018)
-Artist for the THEROS Fanzine (2017)
-Artist for the international JOJOxDERESUTE Collaboration (2018)
-Host, curator, designer/editor, artist, and distributor of the Love Transition Charity Zine (2019)
-Artist for the BEMANI Fanzine (2020)
-Host, artist, and distributor for a Sticker Donation Drive (2020)
-Host, artist, and distributor for a Pride Print Donation Drive (2022)
---
BUSINESS CARD
ARTWORKS
Artworks are also available as prints.
CONVENTION EXCLUSIVES
CONTACT ME
I also have a business Discord account you can contact me on: DEADRKGK#4921